Posts for category: Dental Procedures
By Karis Dental
May 05, 2017
There are a variety of methods for treating periodontal (gum) disease depending on its severity — from routine office cleanings to periodontal surgery. But the goal behind all of them remains the same: remove bacterial plaque and calculus (tartar), the root cause for gum disease, from all tooth and gum surfaces.
The traditional method for doing this is called scaling in which we use special hand instruments (scalers) to mechanically remove plaque and calculus. Scaling and a similar procedure called root planing (the root surfaces are "planed" smooth of plaque to aid tissue reattachment) require quite a bit of skill and experience. They're also time-consuming: full treatment can take several sessions, depending on how extensive the infection has spread.
In recent years, we've also seen a new method emerge for removing plaque: lasers. Commonly used in other aspects of healthcare, lasers utilize a focused beam of light to destroy and remove diseased or unhealthy tissue while, according to studies and firsthand accounts, minimizing healthy tissue destruction to a better degree than traditional techniques. Procedure and healing times are likewise reduced.
Because of these beneficial characteristics, we are seeing their use in gum disease treatment, especially for removing diseased and inflamed tissues below the gum line and decreasing sub-gingival ("below the gums") bacteria.
Dentists who have used lasers in this way do report less tissue damage, bleeding and post-treatment discomfort than traditional treatments. But because research is just beginning, there's not enough evidence to say laser treatment is preferably better than conventional treatment for gum disease.
At this point, lasers can be an effective addition to conventional gum disease treatment for certain people, especially those in the early stages of the disease. As we continue to study this technology, though, the day may come when lasers are the preferred way to stop gum disease from ruining your dental health.
If you would like more information on treating gum disease, please contact us or schedule an appointment for a consultation. You can also learn more about this topic by reading the Dear Doctor magazine article "Lasers Versus Traditional Cleanings for Treating Gum Disease."
By Karis Dental
March 06, 2017
There are plenty of good reasons to quit smoking. Here's one more if you're considering replacing a missing tooth with a dental implant: smoking increases your risk of implant failure.
By and large, dental implants are the most reliable and durable tooth replacement option, with more than a 95% success rate after ten years. But that still leaves a small percentage that fail — and twice as many of those failures are in smokers than in non-smokers.
To understand why, we need to look at how smoking affects oral health. Besides burning and thickening the surface skin cells inside the mouth, inhaled smoke can also damage salivary glands and lead to dry mouth. Reduced saliva creates an environment friendly to bacteria, which increases the risk of infection and disease.
The nicotine in tobacco also restricts the myriad of blood vessels that course through the teeth and gums. The resulting reduced blood flow deprives teeth and gums not only of nutrients but disease-fighting antibodies. The mouth takes longer to heal and can't fight infection as well.
The key to an implant's success lies with its titanium post imbedded in the jaw bone to take the place of the tooth root. Titanium attracts bone cells, which grow and adhere to the post over a period of time and create a stronger hold. But the health effects of smoking inhibit this process. Furthermore, slower healing caused by smoking increases the risk of infection, the number one cause of early implant loss.
If you want to improve your chances for a successful implant — not to mention improve your overall health — you should quit smoking. The prospect of a dental implant could be a useful incentive to enroll in a smoking cessation program.
At the very least we suggest you stop smoking a week before implant surgery and then for at least two weeks after to help promote good healing. And you should pay close attention to your daily oral hygiene — brushing and flossing at least once — and regular, semi-annual dental visits for cleanings and checkups.
Smoking can harm your health. If you're considering an implant, it could also harm your chances of a successful outcome.
If you would like more information on dental implants, please contact us or schedule an appointment for a consultation. You can also learn more about this topic by reading the Dear Doctor magazine article "Dental Implants & Smoking."
By Karis Dental
February 26, 2017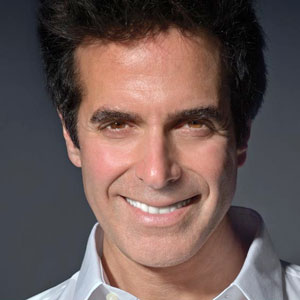 You might think David Copperfield leads a charmed life:Â  He can escape from ropes, chains, and prison cells, make a Learjet or a railroad car disappear, and even appear to fly above the stage. But the illustrious illusionist will be the first to admit that making all that magic takes a lot of hard work. And he recently told Dear Doctor magazine that his brilliant smile has benefitted from plenty of behind-the-scenes dental work as well.
"When I was a kid, I had every kind of [treatment]. I had braces, I had headgear, I had rubber bands, and a retainer afterward," Copperfield said. And then, just when his orthodontic treatment was finally complete, disaster struck. "I was at a mall, running down this concrete alleyway, and there was a little ledge… and I went BOOM!"
Copperfield's two front teeth were badly injured by the impact. "My front teeth became nice little points," he said. Yet, although they had lost a great deal of their structure, his dentist was able to restore those damaged teeth in a very natural-looking way. What kind of "magic" did the dentist use?
In Copperfield's case, the teeth were repaired using crown restorations. Crowns (also called caps) are suitable when a tooth has lost part of its visible structure, but still has healthy roots beneath the gum line. To perform a crown restoration, the first step is to make a precise model of your teeth, often called an impression. This allows a replacement for the visible part of the tooth to be fabricated, and ensures it will fit precisely into your smile. In its exact shape and shade, a well-made crown matches your natural teeth so well that it's virtually impossible to tell them apart. Subsequently, the crown restoration is permanently attached to the damaged tooth.
There's a blend of technology and art in making high quality crowns — just as there is in some stage-crafted illusions. But the difference is that the replacement tooth is not just an illusion: It looks, functions and "feels" like your natural teeth… and with proper care it can last for many years to come.  Besides crowns, there are several other types of tooth restorations that are suitable in different situations. We can recommend the right kind of "magic" for you.
If you would like more information about crowns, please contact us or schedule an appointment for a consultation. You can also learn more about this topic by reading the Dear Doctor magazine articles "Crowns & Bridgework" and "Porcelain Crowns & Veneers."